Taxis and Jitneys
Taxis in the Bahamas are regulated, safe and reliable. You can flag taxis down on the street and they will generally give you a good price, although it is advisable to negotiate the price before you get into the taxi.
It is also good to have a price list before you head to the Bahamas, so you know the prices before you go. That way, you can make sure you are going to pay the correct price before heading off.
You can see a price list here - it is from 2008, but will give you a pretty good price guide.
To get the best prices, the best deals can be had by booking a taxi in advance. You can also guarantee the service, if you are booking a taxi company you have used before and trust.
If you search Tripadvisor, you will find plenty of good reliable taxi services in the Bahamas. We went with Cheryl (shown below), who came highly recommended by a local resident and to be honest found her to be do good that we never tried another one!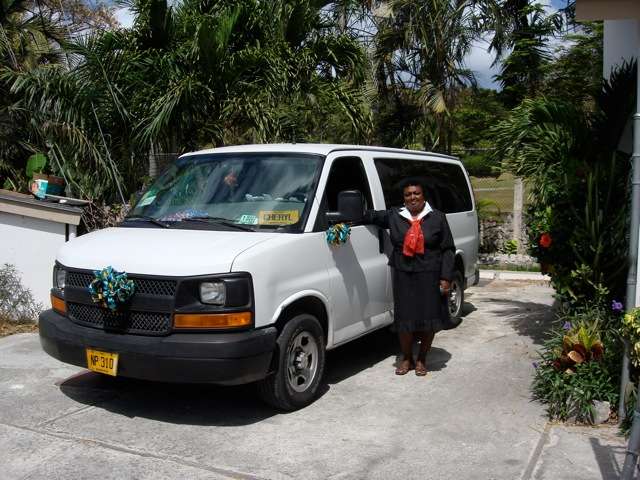 A Bahamas Taxi Van - in this photo, we show the lovely Cheryl Fox Ferguson - booking a taxi in advance can save you a lot of time and money, if you go to someone who is reliable and trustworthy.
Jitneys
If you are looking for cheaper travel, then you can always go for one of the Jitney which is £1.25 each time you ride. The most popular Jitney is the number 10 which goes up and down from Cable Beach to Nassau.
To get a Jitney, find one of the many stops along the road and flag one down. They do stop running quite early in the evening, so you won't get one back fromt he casino late at night.
Jitneys can be great fun to mix with locals and friendly tourists too - we met some great people riding on them
Remember to have exact change, as the driver does not give change. If you pay $1.50, then essentially you are giving a 50 cent tip.
Don't miss out on all the great things to see and do in the Bahamas - a good guide book can be really useful.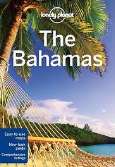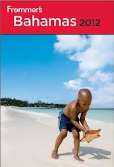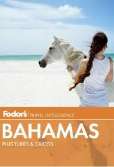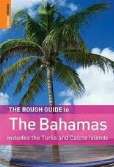 the easiest way to find stuff